Detritus
This one is of my favourites. This 4 piece U.K. thrash/speed band sure knows how to make melodic thrash music. The vocalist here also delivers melodic "grindcore" effects. Only 2 albums released ; "Perpetual Defiance" and "If But For One".. Did I say they are twice as better than Metallica ?!!!
---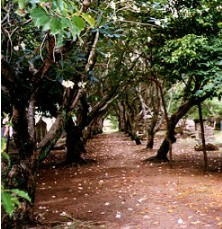 Where ?
---

Groms
This brutal grindcore band from Norway can "raise the dead " !! These young boys have produced a superb material which blends accoustic guitar sounds with some serious electric distortion.
Living Sacrifice
100.1 % grindcore stuff. Superb drums and brilliant guitar works with an extreme deathly vocals. Fans of will sure to love it. 3 albums released so far; "self titled", "Nonexistent" and "Inhabit".

Contact

webmaster with questions, suggestions or problems regarding this unblack service.
NOT © Copyright NOT by GodZine. Yes, you can freely download all the materials you see on this page.