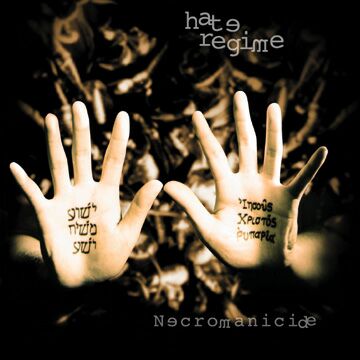 Imagery
"I like the artwork!!!...IT'S GREAT." - Abyss Records (part of Sonic Wave Group), America
"I wanna see a more identifiable cover, like the covers of...Necromanicide." - Screams Of Abel, #19, America.
"The imaging is very good" - Kekal, Indonesia
"...great artwork" - HM magazine #73, America
Musically
"5 out of 6" - Scream magazine #42, Norway
"I salute the drummer for his great performance on this album. " - Oracles webzine, by HadeSlayer, Singapore
"8 out of 10"- Dead webzine, America
"The production is good--just check out the spoken word intro to "The Birth;" you can almost feel the breath in your ear." - Phantom ToolBooth (Oct 7,98), America.
"3 out of 4" - New Straits Times press, Malaysia
"The vocals are quite interesting, being laid-back semi-growls with a twangy sound to them.... it's a light thrashy rhythm with extensive soloing, and is really great." - Hair Of The Wolf journal (Jan 99), UK
"...is an essential purchase this is a great album...Mindwarped, Unwanted Killer, Who Am I? and other such songs would not be out of place alongside some of hardcore's biggest names"- The Star press, review editor (May 17, 98), Malaysia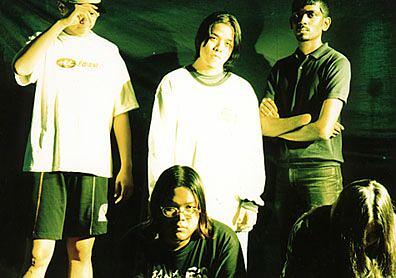 "...very high standard of musicianship" - Day & Night magazine (May 98), Malaysia
"Heavy, fast and even hardcore enough to please... An eclectic collection of musical signatures, pigeon-holing this band is truly challenge going from hardcore to metalcore to thrash/speed metal to neclassical."-Screams Of Abel, #19, America
"...it's quality stuff" - HM magazine #73, America
"Whichever guitarist plays the leads seems to have quite a handle on soloing, which serves as a definite plus for the band. The riffs are interesting enough, and the production is great." - Chronicles Of Chaos #37, Canada
_________________
"...one thing I can say for sure - there won't be anyone who's indifferent to Necromanicide, because there's so much innovation and originality in their music, that I'm just lacking words to describe it. Just get it!!!" - Consternation zine and webzine, Lithuania
"A group of young talented musician's with a killer lead guitarist...this stuff's great!...I must have listened to this album about 6 times on the first day it arrived and I'm still ...not bored yet" - Wreathe Of Thorns magazine, #7, New Zealand.
For the latest in hard music news, get Wreathe Of Thorn. colour magazine.
Get your copy today from http://www.sound.co.nz/wreathe
_________________

DJ & Distro
"I haven't felt like moshing this much. It is clear that Necromanicide should be at the front of the line in the retro Thrash revolution. This disc is 47 minutes of great, solid. ...benefit from better recording and production standards." - Rad Rockers review, America
"A couple of my fav playlist is found here (Necromanicide)" - Time Highway Radio, DJ, Malaysia
"No: 1 for two weeks " - Swedish Metal Countdown radio show chart , Sweden
"No: 1 seller of Top 10 Sellers for Nov 98" - Cross Rhythms Music, America
"I think Necromanicide is the best thrash band from Malaysia." - THT Underground, Indonesia
"Lotsa variety...Top ten in my shows for weeks now" - Radio 107 FM DJ, Ukraine
"I LOVE IT!!, it has been playing many times at my shows" - Tempered Steel radio show DJ, America
Others
"No other local (Malaysia) band has fused such a wide spectrum of Metal into their core like this band….is all sense unique"- Pony Canyon records, Malaysia
"Necromanicide patut dicontohi (Necromanicide's steps should be followed)" - Harian Metro press (Jun 3, 98), Malaysia
"A real treat if you like metal as your cup of tea." - Galaxie magazine, Malaysia