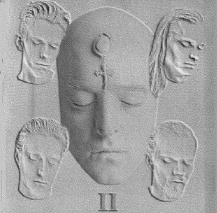 Saviour Machine
Saviour Machine is perhaps the band which has the most unique spell binding sound in the world. You can hear influences from the old opera house up to modern time speed metal. All done in a the most unique manner. 3 albums (exlcuding re-releases ) out so far, "Saviour Machine" , "Saviour Machine II" and "Live In Deustchland". Did I say that they are one of my top favourites ?!!
---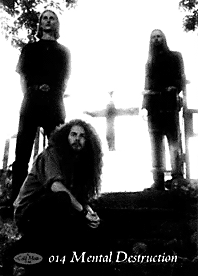 Where are they ?
---

Mental Destruction
Indeed they live up to their name. If you want serious industrial noise with a whole lot of extreme guitar works, this band is a must for you. This Swiss band does not hold back anything !!!!

Contact

webmaster with questions, suggestions or problems regarding this unblack service.
NOT © Copyright NOT by GodZine. Yes, you can freely download all the materials you see on this page.