Song Titles
Hate Regime
Unwanted Killer
Society
Killing Ground
The Last Journey
Ha-Ma Schiah: The Tribulation
Ha-Ma Schiah: The Return
Paradigm
Social Grievance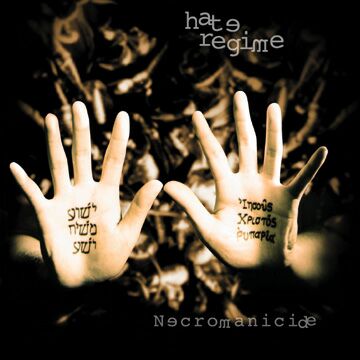 Merchandise
We accept all merchandise in either Int MO, Bank draft or Cheque ONLY. Do NOT send us cash (Unless yours is a registered or express mail. At own risk.).
, We would like to mail everything registered to make sure that you do receive your goods!! Remember, the prices above include shipment and REGISTRATION!
1. Long & Short Sleeve Necromanicide T-Shirt (US 20.00 & US15.00 ) RM 25.00 & RM 18.00 [SOLD OUT]
2. Underground Scene cassette only (US 5.00 ) RM 10.00 [SOLD OUT]
3. Hate Regime cassette - Necromanicide (US 5.00 ) RM 12.00
4. Hate Regime CD - Necromanicide (US 15.00 ) RM 33.00
Please use RM prices for Asia South order only.
If you're not from Asia South, please find our distro at


Or click
For Asia South countries
Please make cheques or International MO of equivalent amount in RM dollar payable to
Mr. See Foong Tzer.

Software International
G1, Enterprise 2
Technology Park Malaysia
Bukit Jalil
57000 Kuala Lumpur
MALAYSIA

Fax 60-3-8996 1160